Business Activities
BUSINESS
CONTENT
High-Precision Metalworking Technology
At SaNEI Corporation, we create high value-added products by delivering high technology and reliable production in stainless steel and metal parts,
offering more advanced products to our customers.
By staying ahead of rapid social changes and diverse cutting-edge technologies,
we continue to fuel our passion for further development as we aim for the creation of a new era.
Producing specialized machine parts
using 5-axis machining for stainless steel angles
The semiconductor manufacturing equipment parts we process at our company are all made of stainless steel. We create high-precision parts using 5-axis machining centers. Additionally, we also support 3D processing with CAD/CAM.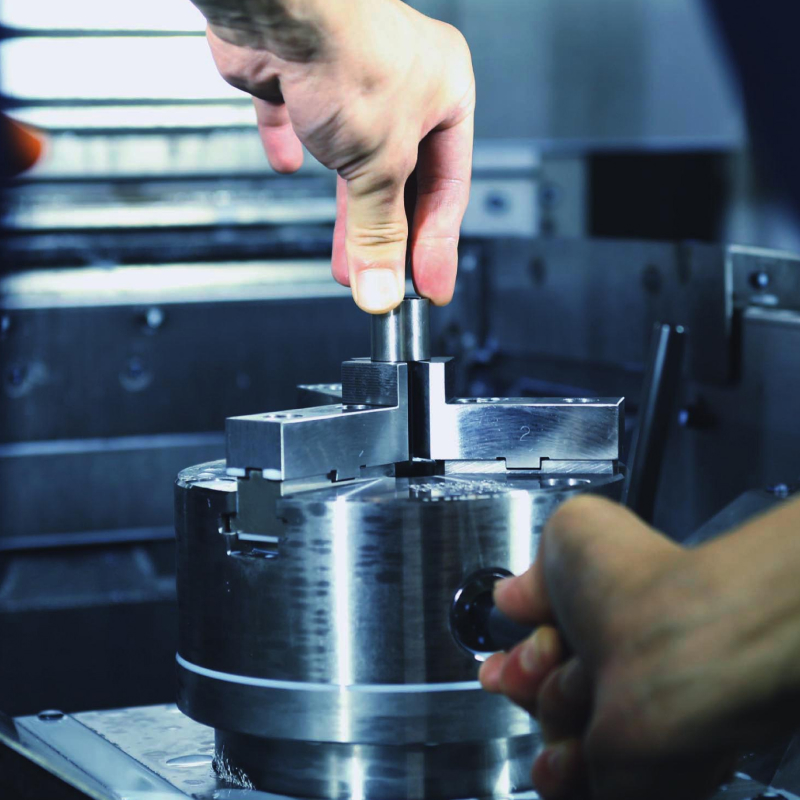 Burnishing Process
The burnishing process is an essential and important method for semiconductor manufacturing equipment parts processing. Experience and skill are required for hardness and surface roughness. Our company supports a wide variety of burnishing shapes.
Product Examples
Aluminum Manifold for General Industry

Shaft for General Industry

Overall View

Decorative Items

Body for Semiconductor Manufacturing Equipment

Coupling for Semiconductor Manufacturing Equipment
Main Equipment
Machining Centers – 33 units
Mitsui Seiki 5-axis VERTEX55X2 Φ400 1 unit
Kitamura 5-axis Mytrunnion-4G Φ400 1 unit
Okuma Horizontal MB-4000H 6 units
Kitamura Horizontal HX400G 2 units
Mitsubishi Heavy Industries Horizontal DCH-50 1 unit
Brother Compound M140X1(BT30) 3 units
Kitamura MYCENTER 3050G 1 unit
Okuma Millac 468V(BT50) NC-controlled Rotary Table 1 unit
Okuma Millac 561V(BT50) with Rotary Table 1 unit
Okuma MB46VAE(BT40) with Rotary Table 2 units
Okuma MB46VAE 1 unit
Okuma MX45VBE(BT50) with Rotary Table 1 unit
Okuma Millac 415V(BT40) 4 units
Okuma Millac 761V(BT50) 1 unit
Okuma MX45(BT50) 2-pallet 1 unit
OKK MCV-410(BT50) 2 units
Mori Seiki MV-40B(BT40) 1 unit
Fanuc Drill Mate(BT30) 1 unit
Kitamura Mycenter-0(BT30) 1 unit
Mazak VQC-15 1 unit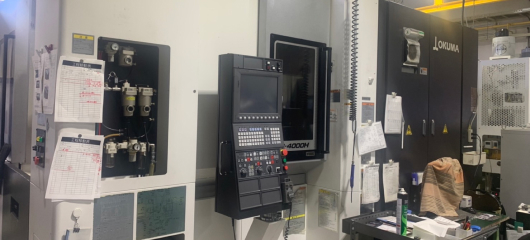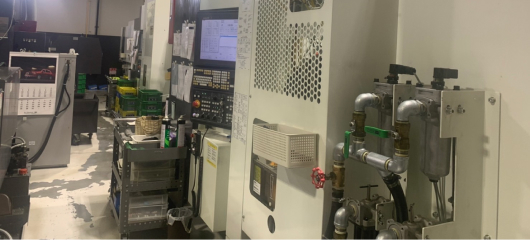 NC Lathes – 47 units
Takamatsu GSL-10 17 units
Takamatsu GSL-15PLUS 2 units
Takamatsu X-100 3 units
Takamatsu X-100 (with loader) 3 units
Takamatsu X-100 (with bar feeder) 1 unit
Takamatsu X-10 3 units
Okuma HJ-28 4 units
Okuma HL15 2 units
Okuma LCS15 3 units
Okuma LB15T 2 units
Okuma LB-15ⅡM (with M) 1 unit
Okuma LB3000 Φ300 2 units
Okuma LB9 1 unit
Okuma LR15 1 unit
Mazak QT-10U 1 unit
Okuma LB-250T 1 unit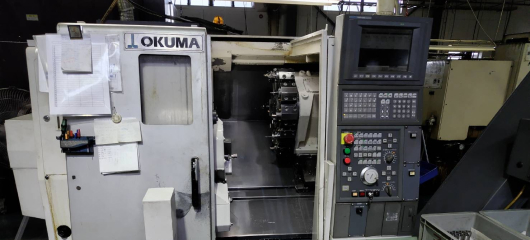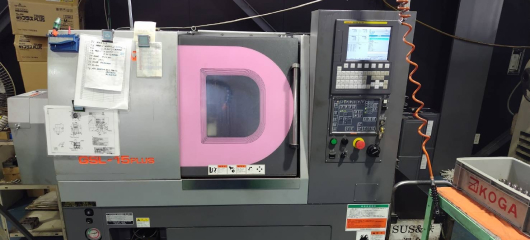 Other Equipment
Sodick Wire EDM AP450LH 1 unit
Kanto Fixture Milling KT-15 1 unit
Amada Form Grinder SG-45F 1 unit
Suzuki Ultrasonic Cleaning Machines 3 units
Amada Automatic Cutting Machines 2 units
Nicotech Cutting Machines 5 units
OKK Polycon 1 unit
Honda Electronics Ultrasonic Cleaner WA-1200-28T 1 unit
Aswan Large Ultrasonic Cleaner MUC-38 1 unit
Aswan Large Ultrasonic Cleaner LSC-38 1 unit
Suzuki Ultrasonic Tabletop Cleaner SUC900A 1 unit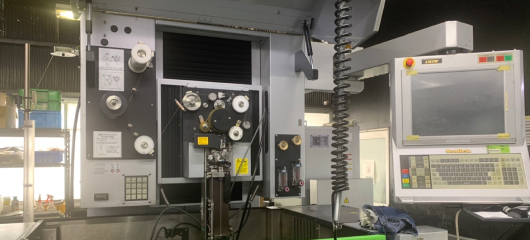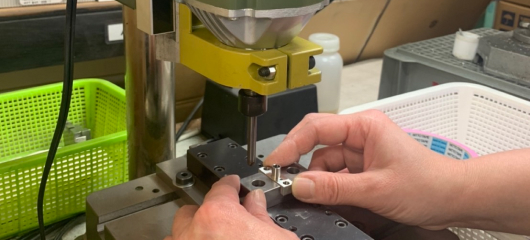 Main Measuring Instruments
Carl Zeiss CNC 3D Coordinate Measuring Machine CONTURA RDS7/10/6 1 unit
Mitutoyo 3D Measuring Machine 2 units
Mitutoyo Shape Measuring Machine 1 unit
Mitutoyo Surf Test 4 units
Keyence Image Inspection Measuring Machine 1 unit
Mitutoyo & Nikon Measuring Microscopes 2 units
Nikon Stereomicroscopes 19 units