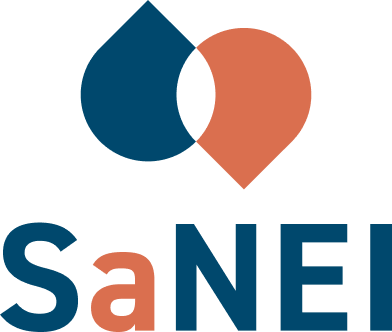 Brimming technology and advanced production.
A mindset to take on new challenges.
To achieve this, we nurture the power to "think" and "create," discerning the essence of things and striving for higher-quality and more efficient production.
We are always mindful of innovative ideas and policies based on the global environment,
and will continue to create new technologies while looking at the next generation from a more global perspective.
Strengths of SaNEI
01

01

Pursuing high quality through a thorough inspection system

Q = Quality in QCD is the most important of the three elements. The purpose of a company providing a product to a customer is to solve the customer's problem. If the quality of the output provided does not meet the customer's requirements, the company will not be able to solve the customer's problem with the product it provides. If you cannot solve the customer's problem, you have not fulfilled the purpose of providing the product, and this will cause the customer to leave the company. For this reason, we have introduced the latest inspection equipment and a satisfactory inspection system, which has earned the trust of our customers.

02

02

Optimal production process realizes low cost

C = Cost in QCD refers to human resources (man-hours) in addition to monetary costs. Cost is usually a factor that should be kept as low as possible. In order to reduce costs, it is necessary to devise ways to eliminate factors that increase costs. To this end, we identify and consider factors that increase costs, and realize optimal machining methods using CAD/CAM, 5-axis MC, horizontal MC, etc., to achieve costs that satisfy our customers.

03

03

80 units of equipment and a 20-hour-a-day operation system for speedy response

D=Delivery date in QCD is an order received by respecting the desired delivery date based on discussions with the customer, and we will lose the customer's trust if there is any delay.For this reason, we use 80 pieces of equipment and operate 20 hours a day to ensure delivery to the satisfaction of our customers.
President's Message
At SaNEI Corporation, we produce high-quality, high-value-added products using advanced technology and reliable production in metal parts, including stainless steel. We are passionate about further development as we anticipate rapid social changes and diverse, highly confidential technologies for the creation of the new century.
SaNEI Corporation CEOTsubasa Ueno
Company Profile
Company Name
SaNEI Corporation
Founded
May, Showa 38 (1963)
Capital
10 million yen
Number of Employees
80
Board Member
Representative: Tsubasa Ueno
Supervisor: Taisuke Maki
Supervision: Toru Yatsugi
Supervision: Masafumi Ideguchi
Group Companies
RC Holdings Corporation
Riken Alumite Industries Co., Ltd.
Kanto Chemical Co., Ltd.
Miyako Precision Co., Ltd.
Land & Buildings
< Headquarters & Factory >
Land: 2645.12 square meters / Building: 908.15 square meters
Main Products
Semiconductor manufacturing equipment parts, stainless steel fittings, vehicle-related parts, various manifolds, various valves, and others
Materials Processed
SUS, aluminum, steel, brass, resin, titanium, Hastelloy, etc.
Locations
Headquarters & Factory

36 Idomachi, Yamagata City, Yamagata 990-2351 (Yamagata Nishibu Industrial Park)

Miharashi Hill Office

5-1-7 Miharashinoka, Yamagata City, Yamagata 990-2317